At SAE Oregon, one of our primary goals is to foster knowledge and endless learning. We believe in the continued support of student organizations, universities, and schools in general – these are the organizations that promote this endless learning we speak of. Our main focus is on local Oregon and SW Washington Universities, but we also strive to support education in the Northwest, in general.
Some of the organizations we currently support are indicated below:
Global Formula Racing – Oregon State University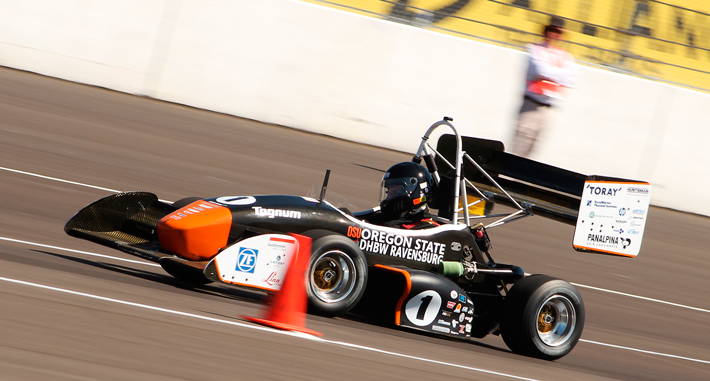 Global Formula Racing is an international cooperation between the BA Racing Team from Duale Hochschule Baden-Württemberg-Ravensburg (DHBW), Germany, and the Beaver Racing Team from Oregon State University (OSU), USA. The beginning of our unique global venture started in 2009. We share physical and intellectual resources by using advanced communication-technology to create two highly competitive vehicles. Design, manufacturing, and testing occur simultaneously at both schools, over 9 time zones and 8770 kilometers apart. Our supply chain management is unique in Formula Student and it adds an extra dimension to the team. The English language, the team language, is key for cross-border communication.
http://www.global-formula-racing.com
SAE Beaver Racing – Oregon State University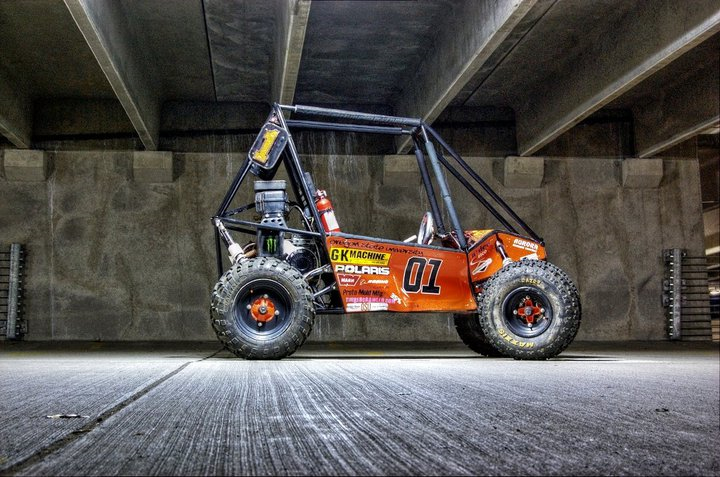 Baja SAE® consists of competitions that simulate real-world engineering design projects and their related challenges. Engineering students are tasked to design and build an off-road vehicle that will survive the severe punishment of rough terrain.
The object of the competition is to provide SAE student members with a challenging project that involves the design, planning and manufacturing tasks found when introducing a new product to the consumer industrial market. Teams compete against one another to have their design accepted for manufacture by a fictitious firm. Students must function as a team to not only design, build, test, promote, and race a vehicle within the limits of the rules, but also to generate financial support for their project and manage their educational priorities.
All vehicles are powered by a ten-horsepower Intek Model 20 engine donated by Briggs & Stratton Corporation. For over twenty-five years, the generosity of Briggs & Stratton has enabled SAE to provide each team with a dependable engine free of charge. Use of the same engine by all the teams creates a more challenging engineering design test.
Viking Motorsport – Portland State University

vikings copyPortland State University first participated in the Formula SAE project in 2002. Until this academic year, each of the 4 teams that have attempted the project since 2002 have started with an incomplete set of donated parts and attempted to design a completely new project car. Unfortunately none have been successful in qualifying for competition. The task of designing, building, and fundraising for a completely new design has proven to be exceedingly difficult for each and every team.
The current team has adopted a new strategy in order to help ensure completion of the project. Instead of designing an entirely new car the team will engage in an evolutionary process of designing, testing, and improving systems of each year's project car while utilizing already proven designs. This approach is more congruent with how a real competitive race team operates and will allow a school such as PSU, which has a relatively small FSAE team, to compete. The project is being continued through the 2007-2008 school year with more support than it has ever had in the past. Past project team members are continuing their support and participation while more underclassmen than ever have been recruited to help sustain and grow this program at Portland State University. Through collaboration and communication with past present and future PSU Formula SAE teams, we have adopted a winning strategy and strongly believe that this will be the year PSU begins participating in the competition. This project is completely designed, built, marketed and funded by a team of highly motivated and dedicated students.